ASTM F1700
作者:TECERT 发布于:2014-06-19 18:11:33 检测认证销售平台 - 欢迎进驻 收藏:Ctrl+D
摘要:
ASTM F1700 Standard Specification for Solid Vinyl Floor Tile 联系我们:
[email protected]
安排检测 / Contact us for testing.
| | |
| --- | --- |
| 标准编号 Standard/Code | 标准名称 Standard Title |
| ASTM F1700 | Standard Specification for Solid Vinyl Floor Tile |
This specification establishes the material and performance characteristics that determine serviceability and recommended applicability of solid vinyl floor tiles intended for use in commercial, light commercial, and residential buildings. Floor tiles shall be classified as Class I for monolithic vinyl tiles, Class II for surface-decorated vinyl tiles, and Class III for printed film vinyl tiles. Furthermore, these classes of tiles shall be subgrouped as Type A for tiles with smooth surfaces, and Type B for those with embossed surfaces. The tiles shall be composed of binder, filler, and pigments compounded with suitable lubricants and processing aids, the composition for all of which shall be dictated by their respective classes. When tested, the tiles shall adhere to the following physical requirements: binder content; dimension including size, thickness, squareness, and dimensional stability; residual indentation; flexibility; resistance to chemicals such as white vinegar, rubbing alcohol, white mineral oil, sodium hydroxide solution, hydrochloric acid solution, sulfuric acid solution, household ammonia solution, household bleach, olive oil, kerozene, unleaded gasoline, and phenol; resistance to heat; and resistance to light.
This abstract is a brief summary of the referenced standard. It is informational only and not an official part of the standard; the full text of the standard itself must be referred to for its use and application. ASTM does not give any warranty express or implied or make any representation that the contents of this abstract are accurate, complete or up to date.
Scope
1.1 This specification covers solid vinyl2 floor tiles that are monolithic, surface decorated or printed, and protected by a clear wear layer.
1.2 This type of floor covering is intended for use in commercial, light commercial, and residential buildings. General information and performance characteristics which determine serviceability and recommended use are included in this specification.
1.3 This standard does not purport to address all of the safety concerns, if any, associated with its use. It is the responsibility of the user of this standard to establish appropriate safety, health, and environmental practices and determine the applicability of regulatory limitations prior to use.
1.4 The values stated in inch-pound units are to be regarded as standard. The values given in parentheses are mathematical conversions to SI units that are provided for information only and are not considered standard.
1.5 This international standard was developed in accordance with internationally recognized principles on standardization established in the Decision on Principles for the Development of International Standards, Guides and Recommendations issued by the World Trade Organization Technical Barriers to Trade (TBT) Committee.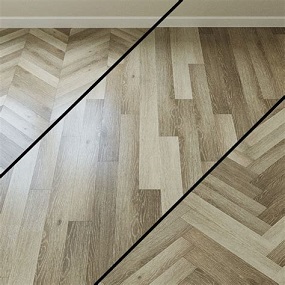 Test Requirement 测试要求:
6 Physical Properties 物理性质
6.1 Binder Content 粘合剂含量
6.2 Size 尺寸
6.3 Thickness 厚度
6.4 Squareness 直角度
6.5 Indentation 压痕 (ASTM F1914)
6.6 Flexibility 柔性 (ASTM F137)
6.7 Dimension stability 尺寸稳定性
6.8 Resistance to chemicals 耐化学腐蚀 (ASTM F925)
6.9 Resistance to heat 抗热性 (ASTM F1514)
6.1 Resistance to Light (ASTM F1515)
7 Workmanship, finish and appearance 工艺以及外观
Sample Size 样品数量 / 送样规格: 18pcs
Lead Time / TAT (Turn Around Time) 测试周期: 常规服务 Regular service 12 working days
Report Summary 报告摘要: